Tarot card reader, but spicy
Inspired by her intuitive nature, I designed a brand that evokes Madame Zulema's essence from web to insta.







Even withces need business cards ✨️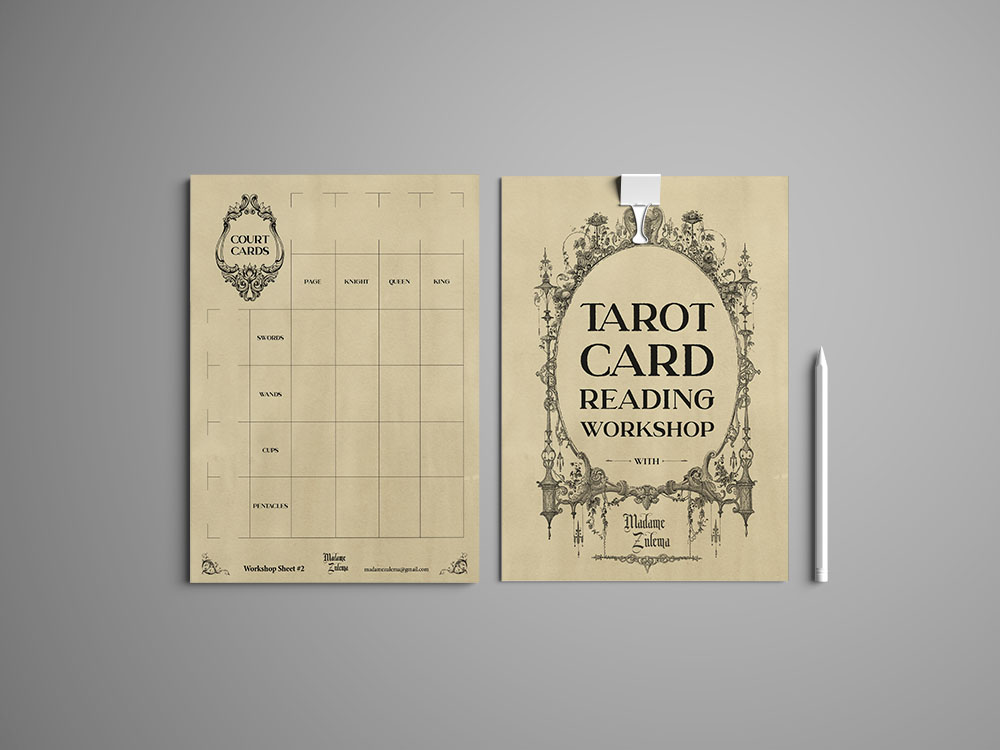 Reminder post cards + free readings to all return clients on their bday.
With handwritten sentiments.
Packet for workshops with ancient insights and keys to better understand your reading. It also doubles as a guide to learn how to read the cards for yourself.
...or you could just DM her for a reading |
@madame_zulema
Visual Identity